FROM STAFF REPORTS
A Rowan County man has been charged with a felony in connection with a fatal drug overdose following an investigation by the Iredell County Sheriff's Office.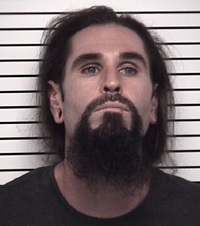 Sheriff Darren Campbell announced the arrest of Timothy Franklin Wing, 32, in a news release Monday.
Wing's arrest stems from an investigation that began on March 6, 2022, when ICSO patrol deputies and narcotics detectives responded to 104 Summertree Drive near Troutman in reference to a possible narcotics overdose, the sheriff said.
After arriving at the scene, law enforcement personnel determined that the victim — identified as Jeremy Hill — was deceased.
Narcotics detectives began their investigation and attempted to identify any witnesses who had contact with the Hill, 42, prior to his death, Campbell said.
During the investigation, the detectives examined cellular telephone records and social media postings. They identified Wing as the suspect who provided fentanyl to the victim before his death, according to the news release.
An autopsy of the victim was conducted by the N.C. Medical Examiner's Office. Toxicology results indicate the death was caused by from a fentanyl overdose, Campbell said.
Based on all of the evidence gathered throughout this investigation, detectives obtained a warrant charging Wing with felony overdose death by distribution. Wing also qualified for an enhancement of the death by distribution charge as a result of his criminal history.
Wing was arrested on Friday, November 17, by members of the ICSO Warrant Squad. He was taken to the Iredell County Detention Center, where Magistrate Callejas issued a $250,000 secured bond.
According to the ICSO, Wing's criminal history includes the following charges: Felony Trafficking of Methamphetamine by Possession, Felony Trafficking by Possession of Heroin, Felony Possession with Intent to Sell or Deliver a Controlled Substance, Felony Breaking or Entering, DWI Level 5, and Misdemeanor Possession of Drug Paraphernalia.