FROM STAFF REPORTS
A northern Iredell County man faces nearly three dozen felony charges in connection with the fraudulent use of a company fuel card following an investigation by the Iredell County Sheriff's Office.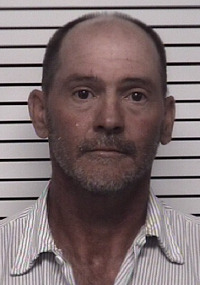 Sheriff Darren Campbell announced the arrest of Fred Nathaniel Gregory, 51, of Brookhaven Road, Statesville, in a news release Monday.
The ICSO began investigating on September 15, after being contacted by a Statesville business owner in reference to suspicions that an employee had been stealing from the company. The business owner reported that Gregory had been using a company-issued fuel card for personal use, Campbell said.
The case was assigned to Detective Olson with the Criminal Investigations Division. Detective Olson interviewed witnesses and recovered video and records of the fuel transactions for the card, according to the news release.
Detective Olson discovered that Gregory had illegally used his employer's company fuel card 32 times dating back to January 2021, the sheriff said.
Gregory was arrested on September 19, and charged with 32 counts of felony larceny by employee. He was transported to the Iredell County Detention Center, where Magistrate T. Thompson issued a $75,000 secured bond.