FROM STAFF REPORTS
Two adults and a juvenile face numerous charges as a result of an Iredell County Sheriff's Office investigation into motor vehicle break-ins.
The ICSO opened an investigation on March 18 after receiving multiple reports from residents of the Anniston Way neighborhood near Mooresville about vehicles that had been broken into during the nighttime hours, Sheriff Darren Campbell said in a news release.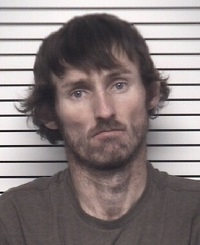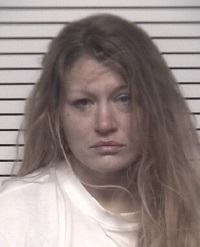 While investigating these vehicle break-ins, deputies obtained surveillance video footage of the unknown suspects. The video revealed three unknown suspects walking through the neighborhood during the night, entering unsecured vehicles, and stealing items from inside, Campbell said.
Detective K. Sherard was assigned these cases. During the investigation, Sherard learned multiple debit and credit cards were stolen from one of the victims, according to the news release. The victim discovered the financial cards had been used at Best Buy, Target, and Vape and Tobacco City in Mooresville.
The detective obtained surveillance video of a male and female suspect using the stolen cards and purchasing items at businesses in Mooresville, Campbell said.
After viewing the surveillance footage, Detective Sherard positively identified the female suspect as Candice Danielle Rogers, 34, of Louise Drive, Mooresville, according to the news release.
Rogers was accompanied by a 14-year-old male who also used the stolen financial cards, Campbell said.
Detective Sherard located the juvenile suspect, who admitted to breaking into the vehicles in the Anniston Way neighborhood, as well as stealing another vehicle from Davidson, according to the news release.
Detectives were able to locate and recover the stolen vehicle and turned it over to Davidson Police Department.
Sherard applied for arrest warrants for Rogers and juvenile petitions were filed on the juvenile suspect.
On Thursday, April 25, Deputy A. Oxendine received information that Rogers was staying at a residence located on Owens Farm Road, Mooresville.
Deputy Oxendine and Deputy Zalepka went to the residence and spoke with the homeowner.
The deputies found Rogers hiding under a bed and took her into custody on 13 outstanding warrants from five different counties, including Iredell.
While inside the residence attempting to locate Rogers, deputies observed multiple firearms, Campbell said.
This residence is occupied by William Troy Martin, a convicted felon who cannot legally have access to firearms. After Martin was placed into custody, deputies located methamphetamine on his person, according to the news release.
Additional weapons, drugs, and paraphernalia were also found in the home, the sheriff said.
Rogers was transported to the Iredell County Detention Center, where she was charged with four counts of Felony Breaking and or Entering a Motor Vehicle, four xounts of Felony Financial Card Theft, four counts of Felony Obtaining Property by False Pretense, nine counts of Felony Conspiracy, seven counts of Misdemeanor Contributing to the Delinquency of a Minor, and Misdemeanor Larceny.
Rogers was issued a $150,000 secured bond by Magistrate Imes on the charges.
Martin was arrested and charged with Felony Possession of Methamphetamine, six counts of Felony Possession of a Firearm by a Convicted Felon, Felony Possession with Intent to Sell of Deliver Schedule II Controlled Substance, Felony Possession with Intent to Sell or Deliver Schedule VI Controlled Substance, Felony Maintain Dwelling for Controlled Substance, two counts of Misdemeanor Possession of Drug Paraphernalia, and Misdemeanor Harboring a Fugitive.
Magistrate Imes issued Martin a $50,000 secured bond on the charges.