FROM STAFF REPORTS
Thirteen men face criminal charges in connection with a dog-fighting event that was planned for last weekend east of Statesville following an investigation by the Iredell County Sheriff's Office.
ICSO patrol deputies received information from an anonymous caller about a possible dog fighting event that was occurring on Sena Lane east of Statesville on Saturday, May 15, Sheriff Darren Campbell said in a news release. Deputies, along with members of Iredell County Animal Services, responded to the 1200 block of Sena Lane to investigate.
Sgt. N. Hodges, Deputy Rhoney, and Deputy Deal went to the dead end of Sena Lane, which leads to a field, Campbell said. The deputies located over 20 vehicles parked in the field.
As the deputies approached the vehicles, multiple people fled on foot while others attempted to flee in vehicles, according to the news release.
The deputies, with the assistance of the N.C. Highway Patrol, were able to contain all vehicles.
Based on the investigation, it was determined that the actual fight was about to take place as the deputies arrived. As the investigation continued, the suspects' information was obtained.
The deputies located a fighting ring in the nearby woods, with sides of the ring numbered one through four, which was determined to be used for a dog fighting event to take place.
Deputies also located medical supplies to care for the dogs after fighting and a hanging scale to weigh the dogs, Campbell said.
Due to evidence located on the scene and the number of subjects involved, deputies determined that this location has been used for these types of events multiple times in the past, according to the news release.
Deputies and Animal Control personnel seized and rescued five dogs at the scene, including one which was locked inside a vehicle that had been left on the scene, Campbell said.
Based on physical evidence gathered throughout the investigation, Deputy Rhoney went before Magistrate M. Russell, who found probable cause to issue warrants for arrest for 13 individuals. The subjects have all been entered as "Wanted Persons" by the Iredell County Sheriff's Office.
This investigation is ongoing by the Iredell County Sheriff's Office along with Iredell County Animal Services, and further charges may follow.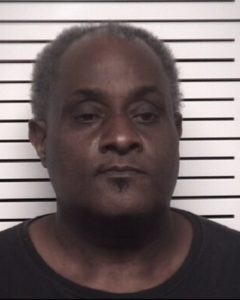 ♦ James Faron Morrison, 56,
of E. Greenbriar Road, Statesville
Charges: Felony Dog Fighting, Felony Conspiracy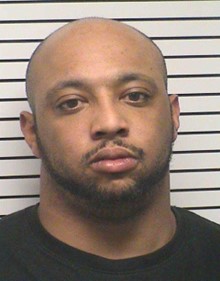 ♦ Phillip Alexander Stevenson, 36,
of South Meeting Street, Statesville
Charges: Felony Dog Fighting, Felony Conspiracy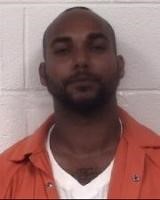 ♦ Curtis Alexander Bowers Jr., 38,
of Warrior Road, Lenoir
Charges: Felony Dog Fighting, Felony Conspiracy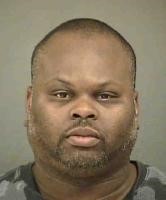 ♦ Sean Lennell Burton, 51,
of Barnswallow Lane, Mooresville
Charges: Felony Dog Fighting, Felony Conspiracy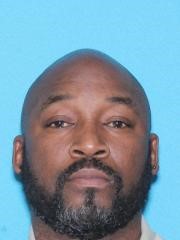 ♦ Maurice Moore, 51,
of Farmhurst Drive, Charlotte
Charges: Felony Dog Fighting, Felony Conspiracy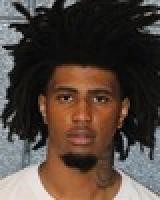 ♦ Maurice Leon Washington, 22,
of Firelight Lane, Charlotte
Charges: Felony Dog Fighting, Felony Conspiracy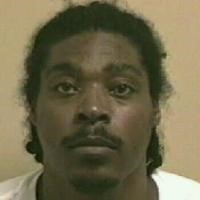 ♦ Tomocka Gladden, 51,
of Martin Hill Avenue, Asheboro
Charges: Felony Dog Fighting, Felony Conspiracy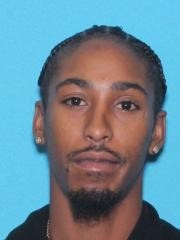 ♦ Keith Deshawn Robinson, 30,
of Kilkenny Avenue, Greensboro
Charges: Felony Dog Fighting, Felony Conspiracy, Misdemeanor Resisting Public Officer
♦ Jashari Malik Billups, 26,
of Sidney Crest Avenue, Charlotte
Charges: Felony Dog Fighting, Felony Conspiracy, Felony Identity Theft, Misdemeanor Resisting Public Officer,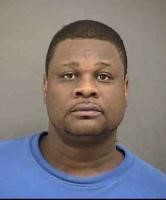 ♦ Thomas Duane Bennett, 46,
of Clay Avenue, Charlotte
Charges: Felony Dog Fighting, Felony Conspiracy, Misdemeanor Cruelty to Animals
♦ Maurice Kentrell Nance of Giff Street, 31,
of Giff Street, Newberry, N.C.
Charges: Felony Dog Fighting, Felony Conspiracy
♦ Johnathan Marquis Baxter, 35,
of Player Street, Newberry, S.C.
Charges: Felony Dog Fighting, Felony Conspiracy