FROM STAFF REPORTS
An Olin man and Statesville woman face felony drug charges following a traffic stop by an Iredell County Sheriff's Office deputy.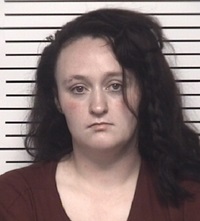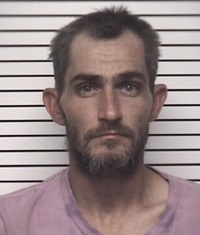 Sheriff Darren Campbell announced the arrests of Joseph Hal Shew, 38, of Olin Loop, Olin, and Miracle Leanne Hicks, 26, of Newbern Avenue, Statesville, in a news release.
Deputy W. Wiedenmann, who is assigned to the ICSO Aggressive Criminal Enforcement Team, conducted a traffic stop on a 1999 Honda Accord on Ostwalt Amity Road on October 30, Campbell said.
After speaking with the occupants of the vehicle, he learned that the passenger, Hicks, had an outstanding arrest warrant for failure to appear in court.
When the deputy was placing Hicks under arrest, the driver, Shew, was observed attempting to conceal something, which was determined to be a bag of crystal methamphetamine, according to the news release.
The methamphetamine was seized and Shew was also placed under arrest.
Both suspects were charged with Felony Possession of Methamphetamine, Felony Maintaining a Vehicle for a Controlled Substance and Misdemeanor Possession of Drug Paraphernalia.
Before transporting Hicks and Shew to the Iredell County Detention Center, the deputy found methamphetamine hidden in Hicks' sock, according to the news release.
Both suspects were then transported to the Detention Center, where Magistrate Russell issued them each a $5,000 secured bond. Hicks received an additional $1,000 bond on her outstanding warrant.