FROM STAFF REPORTS
A Virginia man faces felony drug trafficking charges after being stopped on Interstate 77 by Iredell County Sheriff's Office deputies.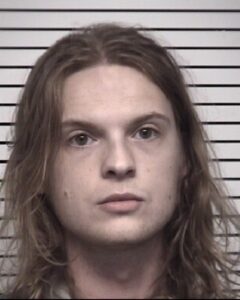 Sheriff Darren Campbell announced the arrest of Alexander Jett Vella, 24, of Penguin Drive, Roanoke, Va., in a news release Friday.
The suspect was pulled over for a traffic violation on I-77 southbound near the 63 mile marker on Tuesday, October 3.
While speaking with Vella, deputies noticed a very strong odor of marijuana coming from inside the 2017 Honda Civic, according to the news release.
A search of the vehicle was performed and deputies found 5.7 grams of fentanyl along with marijuana, and numerous items of drug paraphernalia, Campbell said.
"This amount of Fentanyl could kill approximately 2,000 people if exposed to this drug," the sheriff said. "Drugs like this pose a significant threat to our community, and people trafficking this amount are dangerous to our citizens."
Vella was arrested at the scene and transported to the Iredell County Detention Center, where he was charged with Felony Trafficking of Opiates by Transport, Felony Trafficking of Opiates by Possession, Felony Possession of a Schedule II Controlled Substance, Maintaining a Vehicle for the Sale or Use of a Controlled Substance, Misdemeanor Possession of Marijuana, and Misdemeanor Possession of Drug Paraphernalia.
Vella appeared before Magistrate Russell, who issued a $4,500 secured bond on these charges.