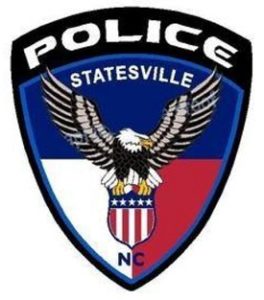 FROM STAFF REPORTS
The Statesville Police Department is investigating a crash on Salisbury Highway on Wednesday morning that resulted in serious injuries for two individuals and caused a power outage in the area.
SPD officers responded to a report of a traffic collision with injuries near 2046 Salisbury Highway about 9:37 a.m. Wednesday.
According to an SPD news release, officers determined that a 2015 Chevrolet 3500 Silverado was traveling west on Salisbury Highway and a 2013 Ford F550 dump truck was traveling eastbound on Salisbury Highway.
The Chevrolet Silverado, operated by Stephanie Cruz of Statesville, attempted a left turn into the parking lot of Dollar General. The Ford 550 dump truck, operated by Leyvi Hernandez of Statesville, collided with the Chevrolet Silverado despite the driver's efforts to avoid the collision, police said.
The impact of the collision caused the Ford F550 to strike a power pole located at the entrance of the Dollar General parking lot, resulting in the pole collapsing onto the top of the Ford 550, according to the news release. The Chevrolet Silverado spun around and traveled across Salisbury Highway before coming to rest in a wooded area north of the highway.
Both drivers had to be extracted from their vehicles and were transported to Atrium Wake Forest Baptist Medical Center in Winston-Salem with serious injuries. Hernandez and Cruz were both listed in stable condition Wednesday evening.
A passenger in the Ford F550, Fransico Hernandez, was also transported to the same hospital with minor injuries.
The SPD Traffic Unit responded to the scene to investigate the incident.
The Statesville Police Department expressed its appreciation for the assistance provided by the Statesville Fire Department, the City of Statesville Electric Utilities Department, and all medical first responders who were on the scene during this incident.