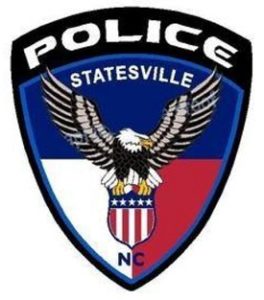 FROM STAFF REPORTS
Two men were arrested at Friday night's football game at Statesville High School.
The game was suspended during the third quarter due to a threat of gun violence on social media. The threat targeted fans from visiting West Iredell High School.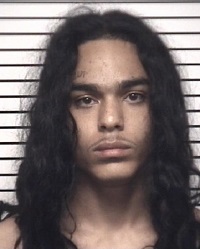 Statesville police officers on special assignment observed Statesville resident Keonta Nake Chambers, 20, who was wanted for eight outstanding felony arrest warrants related to a shooting incident on September 4. The shooting incident occurred at 212 Forest Hollow, injuring a 14-year-old. Chambers was apprehended without any further incident and is currently being held at the Iredell County Jail without bond on the outstanding warrants, police said.
While arresting Chambers, officers observed marijuana and an open container of alcohol beside Statesville resident Shabaz Lovette, 28, who was seated in the driver's seat of the vehicle, according to an SPD news release.
Lovette was cited for misdemeanor possession of marijuana and possession of an open container.
Officers conducted a search of the vehicle, uncovering a 9mm Glock pistol with an extended magazine in a bag concealed between the legs of Statesville resident Noel Alexander, 23, who was in the back seat, police said.
As officers attempted to take Alexander into custody, he tried to flee on foot, leading to a foot pursuit by officers, according to the news release. Alexander was taken into custody after the deployment of a Taser.
Alexander has been charged with Possession of a Firearm by a Felon, Possession of a Firearm on School Grounds, and Resisting Arrest.
Shortly after these arrests, the SPD received information regarding a potential threat on social media involving the use of a firearm targeting individuals from West Iredell. As a precautionary measure, officers notified school officials, leading to the decision to cancel the football game.
Officers, with the assistance of the Iredell County Sheriff's Office deputies, ensured the safe and orderly evacuation of all attendees from the stadium, and the situation was resolved without incident.
The Statesville Police Department's Violent Crimes Unit is actively investigating the incident. Anyone with additional information to come forward and contact the Statesville Police Department at 704-878-3515.
Iredell-Statesville schools officials announced the football game will be completed on Monday, October 9, at 4:30 p.m. at Statesville High School without spectators.

Related
Threat of gun violence forces evacuation of Statesville High football stadium during game; two firearms seized