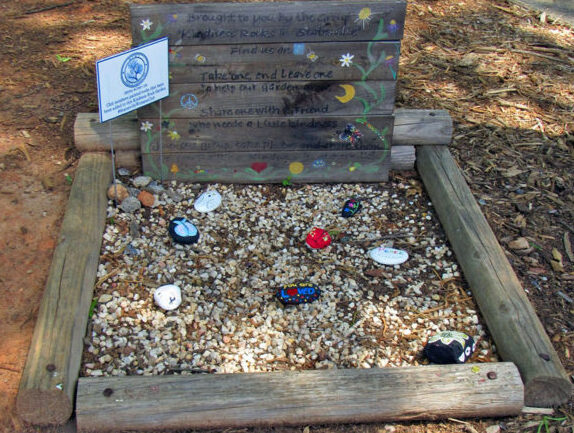 Special to Iredell Free News
The General Federation of Women's Club of North Carolina Statesville Woman's Club will hold a Summer "Paint and Sip" rock painting event at the Historic Clubhouse on Thursday, August 24.
Drop in from 5 to 6:30 p.m. to paint encouraging words and symbols on small rocks for the Kindness Rock Garden in Pecan Park. While painting rocks, members and guests will have a chance to sip cool beverages and learn more about the club. Invite a friend and join us for this relaxing event.
LEARN MORE
For more information about this event, contact Club Project Coordinator Joanna Gaither at 704-873-2684.
For club information or about renting the Statesville Woman's Club's Clubhouse for your meeting or event, inquiries may be emailed to the club at Statesvillewomansclub@gmail.com or by calling 704-761-8208. The club website is www.statesvillewomansclub.org. For details about joining the Statesville Woman's Club, contact Membership Committee member Joanna Gaither at 704-873-2684.