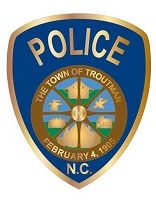 FROM STAFF REPORTS
A Statesville man faces charges in connection with the attempted armed robbery of an employee of the Truist Bank in Troutman.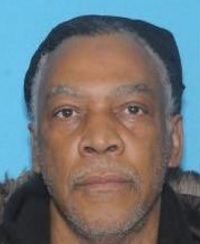 About 9:04 a.m. Friday, Troutman Police Department officers were dispatched to the Truist branch at 183 Wagner Street after an employee activated a silent alarm.
While officers were responding to the scene, they were informed by Iredell County Emergency Communications staff that this was a confirmed bank robbery in progress, according to a TPD news release.
Due to the bank's close proximity to Troutman Elementary School and Troutman Middle School, both schools were placed on precautionary lockdowns.
As officers were arriving in the area, the suspect left the bank and fled on foot, police said. Bank employees provided a detailed description of the suspect and indicated that he was armed with a large knife. ECOM staff relayed that information to officers.
TPD officers quickly located the suspect and engaged in a foot pursuit before taking him into custody on Rumple Street, which is near Troutman Elementary School, according to the TPD.
Police identified the suspect as Russell Lee Carruth, 64, of Lerain Court, Statesville.
Carruth is being charged with attempted robbery with a dangerous weapon and two counts of second-degree kidnapping. He was taken before an Iredell County magistrate, where he was ordered held on a $400,000 secured bond in the Iredell County Detention Center.
The suspect is currently on federal probation for a previous bank robbery conviction. The TPD has been in contact with federal officers as well as the FBI due to Carruth's prior history of bank robberies.