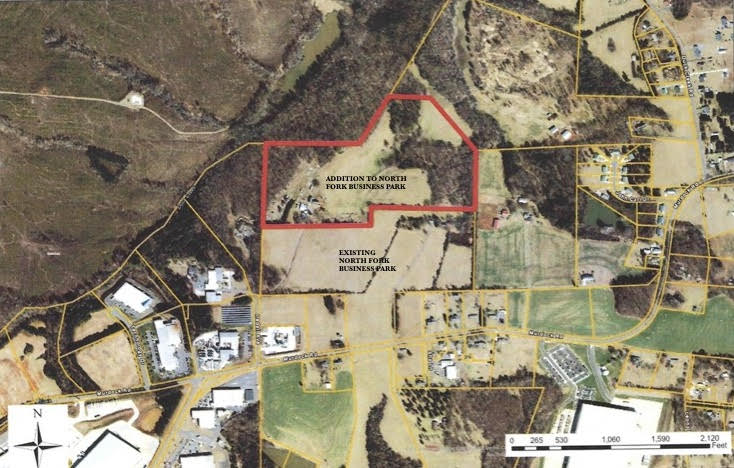 BY DEBBIE PAGE
Leon Bouwens' request to rezone 42.25 acres at 134 Iredell Avenue from suburban residential to light industrial was approved by Troutman Town Council on Thursday night, paving the way for the North Fork Business Park to nearly double in size.
This rezoning request for the adjoining property, currently owned by Mark and Leigh Ann Payne, is a traditional case that requires no site plan until developers are ready for construction permits.
Town Planner Lynne Hair said the Future Land Use Map designates the area for employment center or light industrial uses. Bouwens chose to build only light industrial facilities on the property in deference to nearby residents.
After various concerns about traffic and utilities availability, the planning board voted 4-1 to recommend rezoning the property to light industrial in September.
The developers broke ground on the original site in July. The park, with both heavy and light industrial sections, will feature "world class landscaping" by DalaCasa Landscape Management, owned by Empire Building Group partners Peter Casatelli and Tony D'Alessandro.
A conceptual drawing of the park shows eight steel facilities built to suit as flex spaces and warehouses, either for sale or lease. Each will have a full custom interior up-fit and highly insulated metal siding with a stucco-like finish.
The up-fits can include offices, conference rooms, break rooms, roll-up doors, and specialized utilities to meet specific tenant/owner needs.
The developers hope to attract a variety of industry, including motorsports, manufacturing, and distribution businesses.
An owners' association will ensure compliance with aesthetics, cleanliness, and upkeep.