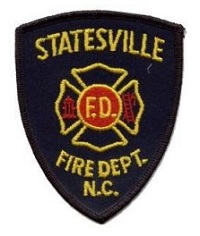 Special to Iredell Free News
Two veteran firefighters have been promoted to leadership positions at the Statesville Fire Department.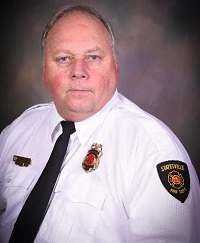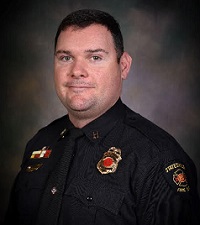 Kyle Bell has been named deputy fire chief, and Danny Nicholson was appointed assistant fire chief, effective Monday.
Bell joined the SFD as a firefighter in August 2005. Over the years, his commitment to the department's mission led to successive promotions, including lieutenant in March 2015, captain in August 2016, and assistant fire chief in January 2022.
Fire Chief Glenn Kurfees praised Bell for his service.
"Chief Bell has consistently demonstrated exceptional leadership skills, dedication, and commitment to our department's mission," Kurfees said. "His efforts, countless hours of service, and passion for ensuring the safety and well-being of our community make him a natural fit for the position of deputy chief."
Nicholson's career with the SFD began in May 2001, where he was hired as a firefighter. His journey included promotions to lieutenant in June 2009 and accreditation manager in August 2014.
Kurfees commended Nicholson's leadership qualities.
"Chief Nicholson has proven himself as a leader throughout his career. His accomplishments and dedication to the betterment of our department have not gone unnoticed," Kurfees said. "As assistant chief, he will bring fresh insights, a strong work ethic, and an unwavering commitment to our shared goals."
Kurfees highlighted the significance of these promotions, emphasizing that they reflect not only the hard work and dedication of Chief Bell and Chief Nicholson but also the core values and principles of the SFD.
He expressed his confidence that their leadership will enhance the department's capabilities, raise standards of excellence, and ensure the ongoing safety and protection of the community.