BY PAMELA JOHNSON
It is my passion and dream to bring a K-8 STEAM charter school to Statesville and Iredell County. I believe that we can build an education model that is so innovative that we can prepare students for a world which we have yet to imagine. I also maintain that this type of school will raise the achievement of our most at-risk students. A public charter school is held to the same accountability standards as traditional public school, but it has much more flexibility with how to operate. Also, there is a monumental amount of grant money available to help fund a school such as this.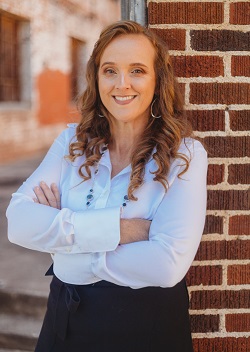 As the name implies, the school will have increased emphasis on the STEAM subjects, which are science, technology, engineering, art, and math. Students enter kindergarten with wonder about the natural and physical world. One goal of the school will be to sustain this curiosity throughout their entire education. The STEAM job market is growing at exponential rates, and we want to give all students access to these careers.
Another core value of the school will be for students to experience learning through a problem-based approach. Problem-based learning requires students to develop essential skills such as leadership, cooperation, critical thinking, communication, persistence, and creativity (hence the Art integration). These are skills that a student can transfer to any career choice.
This type of school will help students see the value in education. In addition to explicit reading and math instruction, core instruction will include relevant, integrated units of study. Students will see clear connections between different subjects and between the subjects and real life. Another key component is that career exploration will be intentional and early. When students reach middle grades, they will participate in more intense, targeted career exploration and counseling. Students and parents will be informed of steps needed to achieve success in their chosen career pathway.
Similar schools across the U.S. have increased math and reading scores and closed the educational gap related to socioeconomic status. Additionally, this STEAM school will close the aspiration-attainment gap, which is the distance between what a child dreams to become and the successful fulfillment of those dreams.
I feel confident that the charter application can be submitted in April of this year, with the plan to open for the 2025-2026 school year. The majority of the application question answers have been drafted. The next step is to recruit "start-up" board members to review and modify the answers as well oversee the development of the school up until opening.
I am reaching out to anyone who might be interested in serving on the start-up board. It is my fervent desire to recruit a nonpartisan, diverse board that represents the entire population of Iredell County. Anyone who is interested is encouraged to learn more, but the board especially needs persons with the following experience: retired school administration, legal, finance, community outreach, local business, youth sports, construction/maintenance, and a bilingual Hispanic connection.
An interest meeting will be held at 6 p.m. on February 9 at 6 p.m. at The Upper Room, locate at 129 W. Broad Street in Statesville. This meeting will be specifically for people who might be interested in serving on the start-up board. This is not a commitment but an opportunity to learn more. Hope to see you there!
Pamela Johnson is a 20-plus year veteran of public education, primarily as a high school science teacher.