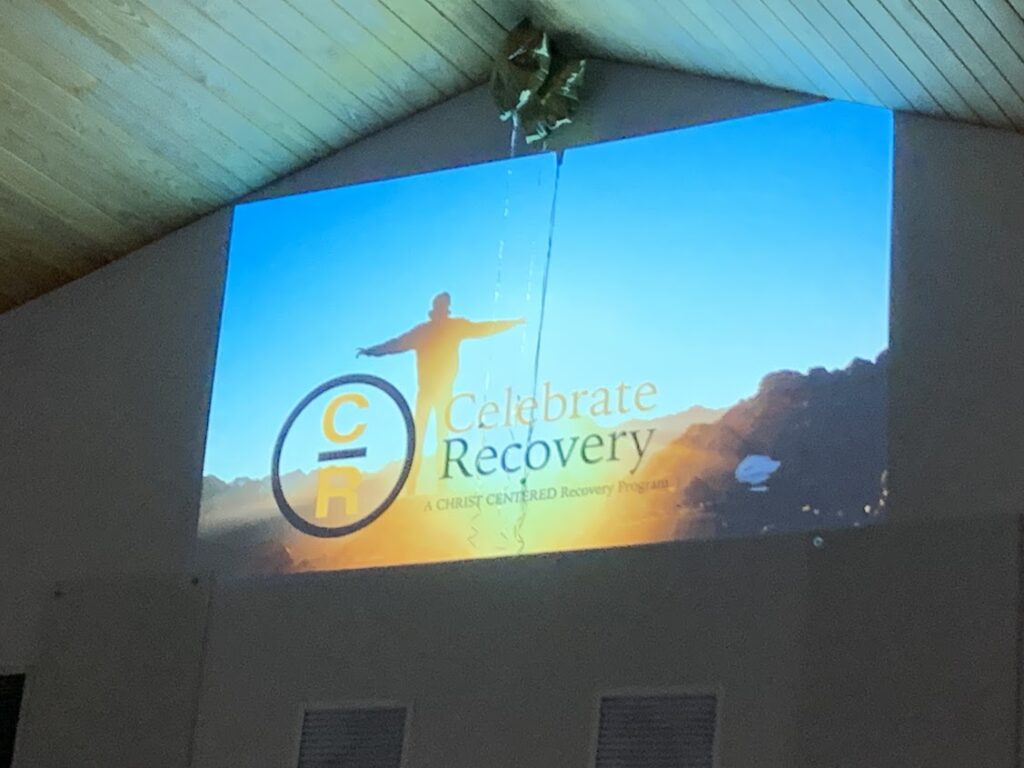 STORY BY DEBBIE PAGE
PHOTO BY SHANE NIXON
Forty-three people died from substance overdose in Iredell County last year, according to Drug-Alcohol Coalition of Iredell Executive Director Shane Nixon.
On Thursday night, community members gathered at host Christ Church in Statesville to remember them and others tragically lost to addiction at the DACI Overdose Awareness Candlelight Vigil on National Drug Overdose Awareness Day.
DACI holds its annual remembrance to bring light to overdose deaths in a public way, said Nixon.
In an interview after the event, Nixon stressed that parents must be informed about the dangerous illicit drugs that narcotics dealers market to young people. They must actively engage with their children and keep the conversation ongoing with their kids. Being aware and involved in their activities and about their associates is also key to keeping kids safe.
DACI events like the Iredell Walk for Recovery on September 30 (4 to 7 p.m. at ESC Park in Troutman) and the second annual "In the Know" event (tentatively scheduled for February 5 in Statesville) are part of the coalition's efforts to keep both parents and the community informed about the dangers of alcohol and substance misuse at all ages.
Shockingly, Nixon said one in three middle schoolers in Iredell County reported vaping in the past 30 days. Since the teens do not know what substances might be in the vapes, Nixon warned, "one puff could kill them."
Nixon said though drug use most often starts with experimentation during a person's youth, some develop addiction that continues into adulthood, when societal stigma becomes much greater. The increased judgment causes those with a substance use disorder to delay or avoid getting treatment to keep their secret.
Nixon also warned that anyone taking opioid prescriptions should be cautious because, for some, these powerful drugs can become quickly addictive. Patients need to know that they are taking an opioid-class prescription, ingest as few pills as possible, and dispose of any remaining pills at drug take-back boxes at area police stations and pharmacies to keep them out of others' hands.
Some of the commonly prescribed opioids are oxycodone (brand names OxyContin, Percodan, Percocet), propoxyphene (Darvon), hydrocodone (Vicodin, Lortab, Lorcet), hydromorphone (Dilaudid), meperidine (Demerol), diphenoxylate (Lomotil), morphine (Kadian, Avinza, MS Contin), codeine, fentanyl (Duragesic), and methadone.
Nixon said that Administrator of the Drug Enforcement Administration Anne Milgrim sent chills down his spine at a conference in February when she said that drug overdose is predicted to be the No. 2 cause of death in America, only behind heart disease, by 2030.
In another step to combat drug overdoses, the first over-the-counter naloxone (Narcan), a drug used to reverse opioid overdose, will be available in retail stores and online as soon as next week at a suggested retail price of $44.99 per carton of two doses.
Pharmacists recommend that all families should think about putting this nasal spray into their first aid kit, especially if anyone in the home takes an opioid prescription, in case that they come across someone experiencing overdose and can reverse it to save a life.
REMEMBRANCE CEREMONY
Recovery Pastor Brian King welcomed everyone to the gathering and challenged all to celebrate those in recovery, remember those lost to overdose, and come together to reverse the trajectory of substance misuse in the community.
Speaker Tammi Gilbert, who lost her son in his 20s to prescription drug overdose, reminded those in attendance that abuse does not just happen to those who grew up in substance abuse. She said she was the "classic ugly duckling" who at first thought alcohol helped her feel free, but it soon became her prison.
Because social drinking was prevalent in her home, family members did not understand the depth of her alcohol dependence.
Speaker Casey Tucker said her probation officer made the difference in her life, helping her reach recovery and giving her a second chance at life. "I want my voice to help those who haven't made it through addiction like I did," she said.
Tucker became addicted to Percocet, continually prescribed by her doctor to treat postpartum depression. "I did terrible things to help me feel okay," she said.
As a result, she lost "most everything important to me" – her two kids who avoid still contact, her marriage, and her possessions.
Going to prison saved her life, Tucker explained. Her probation officer asked the right questions and pointed her in the right directions to help her get her life back on the right track.
"I stand before you today as the first felon ever hired for a staff position by Iredell County," said Tucker proudly. She now serves the community as a peer support specialist for EMS Community Response Support Team, helping others to find the recovery that she has gained.
Christ Church Pastor Chip McGee then spoke, saying that sometimes people may wonder if there is a way out of a life of pain and substance use disorder.
Though the pain may never get easier, McGee said, "God lifts us when we cannot lift ourselves."
"Tonight we share a hope, a light that shines in the dark," McGee said, leading the lighting of the candles that each attendee held in remembrance of lives lost too soon to substance misuse and overdose.
After the ceremony, attendees gathered on the church patio to observe luminaries lit in remembrance of loved ones lost to substance misuse. A collection of shoes also represented those lost in Iredell County to drug overdose.
OVERDOSE STATS
Nationally, the Centers for Disease Control reported that provisional data indicated 109,680 overdose deaths occurred in 2022. Overdose deaths from counterfeit prescription pills more than doubled, according to the CDC Morbidity and Mortality Weekly Report just released.
About 57 percent of those counterfeit pill overdoses involved people younger than 35 who often believed they were consuming prescription oxycodone or Xanax but actually ingested a realistic counterfeit pill laced with other drugs.
Ninety-three percent of these phony prescription pills were laced with deadly fentanyl.
Photos