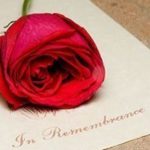 Arlene "Dean" Honeycutt, 82, of Mooresville, N.C., passed away on Saturday, December 28, 2019, at Gordon Hospice House in Statesville. Born August 19, 1937, in Iredell County, he was a son of the late Clyde H. Honeycutt and Jettie Christy Honeycutt.
Dean worked for General Motors Corporate Office in Charlotte for most of his career and later went into sales prior to his retirement. He enjoyed going to the coast to fish, especially the Outer Banks. Dean also loved his family and spending time with them. He was very active in his church and was an avid gardener. Dean was a very caring man to both family and friends.
He was preceded in death by brothers, Rufus "Bud" Honeycutt and Emanuel "Sam" Honeycutt, and a sister, Ruby H. Tanner.
Dean is survived by sister, Mozelle H. Setzer; numerous nieces and nephews and special friend and caretaker, Hermelinda Byron.
A memorial service will be held at 2 p.m. on Saturday, January 11, 2020, at the Cavin-Cook Chapel with Rev. Sammy Pierce officiating. The family will receive friends from 1 to 2 p.m. prior to the service at the funeral home.
In lieu of flowers, memorials may be made to Hopewell Baptist Church, 18841 Davidson-Concord Road, Davidson, NC 28036 or Iredell County Hospice & Palliative Care, 2347 Simonton Road, Statesville, NC 28625.
Cavin-Cook Funeral Home, Mooresville, is serving the Honeycutt family. Condolences may be sent to the family at www.cavin-cook.com.