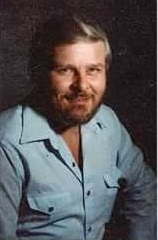 Gerold Thomas Taylor, 67, Statesville, N.C., passed away on Monday, November 18, 2019, at his residence. He was born on Wednesday, November 5, 1952, to the late Hobert and Elizabeth Taylor. Gerold was a member of Holly Springs Baptist Church.
In addition to his parents Gerold was preceded in death by, two brothers, two sisters, and one grandson, Cameron Nowell.
Gerold is survived by his wife, Lavonna Fayrine Manuel Taylor of the home; two daughters, Rhonda Elmore (David) of Lenoir and Christine Thomas (Mike) of Harmony; two brothers, Ralph David Taylor and Donald Wayne Taylor (Loretta), both of Virginia; two sisters, Revonda Gay Morgan and Kathy Jo Dye (Bobby), both of VA; three grandchildren, Crystal Kilby, Christian Kirby (Catherine), and Emily Thomas; and three great grandchildren.
The Memorial Service will be held Friday, November 29, 2019, at Holly Springs Baptist Church in Harmony, N.C.
Chapman Funeral Home is serving the family.