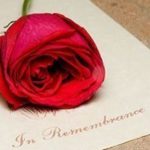 John Elmer Chambers Jr., 79, of 520 Valley Street, Statesville, N.C., passed away on Thursday, December 26, 2019, at Accordius Health of Statesville, following an extended illness. He was born in Iredell County on December 11, 1940, and was the son of the late John Elmer Chambers Sr. and Loretta E. Gaither Chambers.
He was a graduate of Morningside High School and joined Mt. Pleasant AME Zion Church at an early age. He was employed at one time by 711 Convenience Stores, the ABC Store and Mr. Quick Convenience Store. He also worked with Lewis Taxi Cab, Safety Cab, City Cab and while he was young he worked at the Playhouse Theatre.
Big John, as he was affectionately called, leaves to cherish the memory of his life two sisters, Gloria E. White of Philadelphia, Pa., and Gwendolyn M. Thomas of Statesville; two nephews, Steven Chambers of Philadelphia, Pa., and Thomas Chambers of Statesville; four nieces, Loretta Chambers of Oakland, Caif., Carol (Thayer) Alston-Diab of Tustin, Calif., Stephany (Kodie) Azo of Philadelphia, Pa., and Dedra Chambers of Statesville; a host of great nieces, great nephews, great-great nieces, great-great nephews, cousins, other relatives and a special friend, Cynthia Carson.
Celebration of Life Services will be conducted Friday, January 3, 2019, at 1:30 p.m. at The Mary B. Bigham Memorial Chapel of Rutledge and Bigham Funeral Home. Pastor Glenn J. Usry will officiate. Members of the family will receive friends at the funeral home from 1 until 1:30 p.m., but will assemble at the residence of his sister, Gwendolyn Thomas, 2512 East Greenbriar Road, Statesville, at other times.
Visit the Book of Memories for Mr. Chambers at www.rutledgeandbigham.com.
Rutledge and Bigham Funeral Home is serving the family of Mr. John Elmer Chambers Jr.