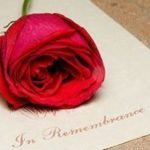 Mrs. Louise Murdock McIntyre, 91, of Statesville, N.C., passed away peacefully on Thursday, December 5, 2019, at the Gordon Hospice House.
Born October 7, 1928 in Iredell County, N.C., she was the daughter of the late Thomas Hoyte Murdock and Mattie Lou Parlier Murdock. She was a graduate of Cool Springs High School, attended Brevard College and received her degree in Art from Greensboro College. On August 20, 1950, she was married to Victor O. McIntyre, who survives. She taught art at Cool Springs school for several years before becoming a self-employed teaching art, weaving and pottery in her home. She continued this endeavor in her home for many years along with woodworking.
A life-long member of New Salem United Methodist Church, she served the church in many areas, including Librarian and Youth Coordinator for 14 years. She loved working with young people and will be remembered with love by all she helped teach.
In addition to her parents, she was preceded in death by two brothers, Henry and Milton Murdock.
Surviving is her husband of 69 years, Victor O. McIntyre; two sons, Victor Loring McIntyre (Katherine) of Swannanoa, N.C., and Kris McIntyre (Rita) of Statesville. Her grandchildren are Megan M. Scronce, Rachel M. Dale and Allie McIntyre. Four great-grandchildren, along with her brother, Bill Murdock (Jeanie) of Statesville, also survive.
A service to celebrate her life will be conducted at 2 p.m. on Sunday, December 8, 2019, at New Salem United Methodist Church with Rev. Keith Franklin officiating. The family will visit with friends following the services. Burial in the church cemetery will be prior to the memorial services.
Memorials may be made to New Salem UMC, 155 New Salem Road, Statesville, NC 28625 and online condolences may be made to the family at www.troutmanfuneralhome.com
Troutman Funeral Home is serving the family of Mrs. Louise McIntyre.