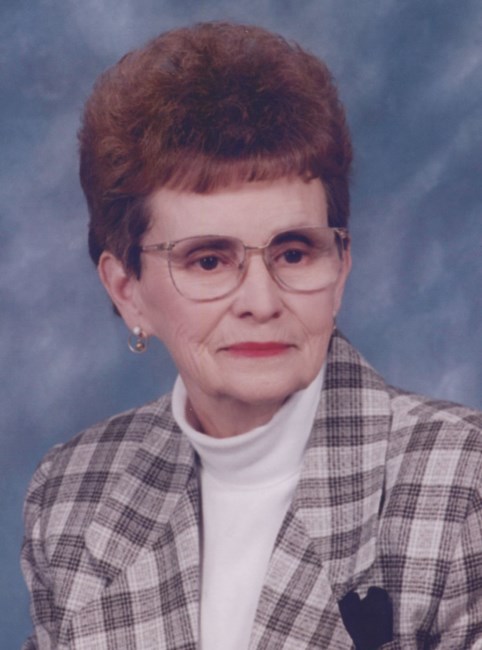 Mary Duncan Sipes, 91, of Statesville, N.C., passed away Tuesday, November 19, 2019, at Gordon Hospice House.
Born in Wilkes County on August 13, 1928, she was the daughter of the late Efner Duncan and Mae Holland Duncan. Mary graduated from Wilkes Central High School and was employed with the Iredell-Statesville School System for 20 years in Food Service. She spent 13 years as Cafeteria Manager at West Iredell Middle School. She was an active member of New Bethany Baptist Church, where she taught Sunday school and served in the church faithfully.
In addition to her parents, she was also preceded in death by two brothers, Donald and Shuford Duncan; one sister, Gertrude Duncan; and Paul Leonard Sipes, the love of her life with whom she shared 60 years of marriage before his passing in 2010. She was further preceded by two grandchildren, Chad Sharpe and Tina Sipes.
Those left to cherish her memory are her children, Ronnie Sipes (Terri), Dr. Stephen R. Sipes, Jerry Sipes and Janice Sharpe (Kelly), all of Statesville; one sister, Peggy Alexander (Tom) of Waynesville, N.C.; eight grandchildren, Heather Harkey (Aaron), Carla Warner, Dianna Carlson (Mark), Curtis Sharpe (Rachel), April Sharpe, Jeremy Sipes, Jarrison "JT" Sipes (Megan) and Todd Mason (Maggie); eight great-grandchildren and one great-great grandchild.
The family will receive friends on Friday, November 22, 2019, from 10:30 a.m. to 12 noon at New Bethany Baptist Church Fellowship Hall. The funeral service will begin at 12:00 PM in the sanctuary of New Bethany Baptist Church with Rev. Bill Mason, Rev. Robert Duncan and Rev. Jake Porter officiating. Burial will follow at Oakwood Cemetery.
Special music will be provided by Matt Baker and Kendrick Childers. Pallbearers will be Curtis Sharpe, Mark Carlson, Aaron Harkey, Logan Sharpe, Kelly Sharpe and Nathan Duncan.
Memorial donations may be made to: Gordon Hospice House 2341 Simonton Road, Statesville, NC 28625 or to New Bethany Baptist Church, 106 Eufola Road Statesville, NC 28677.
Online condolences may be left for the family at www.bunchjohnsonfuneralhome.com.
Bunch-Johnson Funeral Home is honored to be serving the Sipes family.