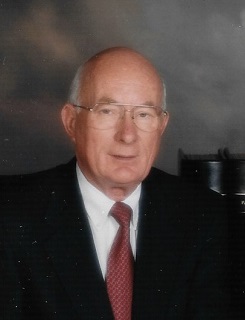 S. Arnold Nunnery, 80, of Statesville, N.C., passed away on Tuesday, December 10, 2019, at his home.
Mr. Nunnery was born September 2, 1939, in Stedman, N.C., and was the son of the late Herbert and Ava Cashwell Nunnery. He was a graduate of Stedman High School, received his B.S. in Business Administration from the University of North Carolina at Chapel Hill and also received his Masters in Hospital Administration from Duke University.
He served in the US Navy as Lt. (Sr.) grade from 1962-1966, primarily aboard the USS Charles F. Adams (DDG-2). Arnold became the President and Chief Executive Officer of Iredell Memorial Hospital in April 1975, serving in that capacity for 30 years until retiring in December 2004.
In May of 1969, he married Mary Kirby Nunnery, who survives. Together, they both were members of First Baptist Church in Statesville, where Arnold was a former Deacon, Trustee and Sunday School Teacher. He also volunteered at Fifth Street Ministries.
In addition to his wife, he is survived by two children, S. Arnold "Arnie" Nunnery Jr. (Jamie) of Statesville and Mary Ava Nunnery of Denver, Colo.; two grandchildren, Justin and AJ Nunnery of Statesville; one brother, Ronald Nunnery of Stedman; one sister, Mary Joan Pridgen of Fayetteville, N.C., one brother-in-law, Gary Gillis of Cary, N.C.; and several nieces and nephews. He was preceded in death by one sister, Laverne Gillis.
Funeral services will be held at 1 p.m. on Saturday, December 14, 2019, at First Baptist Church with Rev. Nelson Gernade officiating. The family will visit with friends following the service in Adams Hall. Burial will be prior to the service in Oakwood Cemetery.
Memorials may be made to First Baptist Church, Hospice and Palliative Care of Iredell County and Fifth Street Ministries. Online condolences may be made to the family at www.troutmanfuneralhome.com
Troutman Funeral Home is serving the family of Mr. S. Arnold Nunnery.