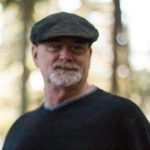 Mr. Alan Anderson Reid, 61, of Statesville, N.C., died Monday, June 1, 2020, at his home. Born in Statesville on June 10, 1958, he was a son of the late Hubert Reid and Weddie Carson Reid. He was also preceded in death by a grandson, Max Reid; a brother, Charles Reid; a sister, Lucy Brown; and a brother and sister-in-law, Michael Reid and his wife Myretay.
On September 25, 1982, he married the former Terry Miller, who survives. He attended Iredell County Schools and was disability retired from factory work.
Also surviving are sons, Travis Reid (Angie) of Shelton, Wash., and Jonathan Reid of the home; sisters, Rebecca Kilpatrick and Rachel Josey of Statesville; and a sister and brother-in-law, Sally Garrett (Ben) of Virginia. Also surviving are a grandson, Wesley Reid, and a granddaughter, Jessa Reid, and several nieces and nephews. He is also survived by three bonus sons, whom he loved like his own, Brandon, Ronald and Doug Ellis and their children.
The family thanks Hospice & Palliative Care of Iredell County for their love and care for Alan this past couple of months.
Services will be private. Condolences may be sent online to the family to www.nicholsonfunerals.com. Memorials may be given in lieu of flowers, to Hospice & Palliative Care of Iredell County, 2347 Simonton Road, Statesville, NC 28625.
Nicholson Funeral Home is entrusted with the arrangements.