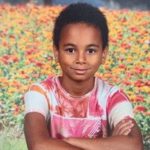 Amari DeAndre Barr, 11, of Mooresville, N.C., passed away on Wednesday, July 15, 2020.
Amari was born on January 27, 2009, in Whiteville, N.C., to Brandon and Stephanie Bonilla-Horsey. He was a student at Mooresville Intermediate School. He loved fast cars and Anime, and he wanted to travel to Japan. He was a big Philadelphia Eagles fan.
As most boys, Amari loved being outside and was an avid dancer. He was both an athlete and a nerd. He loved basketball, baseball, science and reading. He was a very gentle boy and enjoyed spending time with his family that he loved so much. Whatever he did for others, he did from his heart.
He was preceded in death by a paternal grandmother, Yvonne Horsey.
In addition to his parents, he is survived by his sisters, Danaya, Hailey, Samara and Marcela Bonilla-Horsey; brothers, Caesar and Roman Horsey; maternal grandmother, Robin Giles; maternal grandfather, Steve Royal, and beloved uncle and aunts, Alex and Victoria Royal and Jere Wilder; cousins, Ja'el, Aiyana and Zara Royal .
Private services will be held.
Cavin-Cook Funeral Home & Crematory, Mooresville, is serving the Bonilla-Horsey family. Condolences may be made to the family at www.cavin-cook.com.