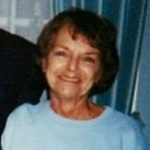 Annette Sarah McKean (Netta), 82, of Mooresville, N.C., passed away on Thursday, June 4, 2020, peacefully at her home.
She was born on February 16, 1938, to the late Michael G. Marchan and Mary Marchan. She was raised in the Gerritson Beach area of Brooklyn, N.Y., where she met her husband when she was 15 years old. She later raised her own children in Staten Island, N.Y., and Middletown, N.J. She was a Registered Nurse for 55 years after graduating from Kings County Nursing School in New York. After a successful career working as a registered nurse in hospitals, nursing homes and private duty roles, she opened her own home health care agency, Preferred Health Care, which she operated for many years in Brick, N.J. After relocating to Mooresville in 1995, she continued to operate another business as a partner in Laser Renew of N.C.
In addition to her parents, she is preceded in death by her brother Michael Marchan Jr.
Annette is survived by her devoted husband of nearly 62 years, Richard D McKean Sr.; children, Richard D McKean Jr. of Troutman, N.C., Nancy Ann Davis (Butch) of Middletown, N.J., and Julie Ann Davis (Greg) of Cleveland, N.C.; grandchildren, Christopher McKean (Asti) and Michael Rafi; two great granddaughters, Rylie and Kylie McKean; her sister, Margaret Donahue (Jim) of Staten Island, N.Y.; and numerous nieces and nephews.
Funeral Mass will be held on Friday, June 12, at 11 a.m. at St Therese Catholic Church in Mooresville.
Cavin-Cook Funeral Home and Crematory, Mooresville, is serving the family. Condolences may be made to the family at www.cavin-cook.com.