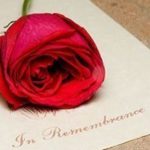 Barbara N. Marshall, 87, of Troutman, N.C., passed away February 13, 2020. She was born in Lenoir, N.C., on September 26, 1932, the youngest daughter of the late William Davis and Mabel Ernest Nelson.
She is survived by her husband of 59 years, William P. Marshall; a daughter, Melissa Payton, and son-in-law, James Payton, of Milton, Ga., and a daughter, Martha Lawrence, and son-in-law, Bill Lawrence, of Davidson; and grandchildren, Abigail Lawrence and Davis Lawrence, both of Davidson; and a sister-in-law, Jayne M. Hayes of Granite Falls, N.C. She was preceded in death by her parents; brothers, L.H. Nelson and Avery Nelson; a sister, Kathryn Nelson Bowman; a son, Joseph P. Marshall; and a granddaughter, Angelica Lawrence.
Barbara was known for her warm heart, generous spirit and her deep faith in Jesus Christ, which she modeled for and instilled in her family. She loved spending time with her family, particularly her grandchildren. She loved music and could play piano by ear. She also loved dogs and cats, cooking and baking and sports, especially the Atlanta Braves and UNC Tarheels basketball. She was a member of Western Avenue Baptist Church in Statesville, where she volunteered in the church nursery and Vacation Bible School, and was a member of the Shreve, Ohio Chapter of the Order Of The Eastern Star.
A funeral service will be held at Nicholson Funeral Home Chapel, 135 E. Front Street, Statesville, at 2 p.m. on Saturday, February 22, 2020, with Dr. Jeff Spry officiating. The family will receive visitors at 1 p.m. prior to the service. Interment will follow at Sunset Hill Cemetery in Granite Falls.
Fond memories and expressions of sympathy may be sent to the family to www.nicholsonfunerals.com. In lieu of flowers, donations can be made in memory of Barbara to Western Avenue Baptist Church, Ignite Fund, 1206 Museum Road, Statesville, NC 28625.
Nicholson Funeral Home is entrusted with the arrangements.