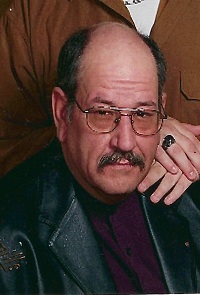 Brian Edgar Martin, 61, of Statesville, N.C., passed away in his sleep from complications of COPD on Wednesday, June 10, 2020. He was born September 10, 1958, in Gila Bend, Ariz., to the late Francis Wayne Martin and Icyle Bolin Martin.
He retired in 2015 as a truck driver after giving 20 years to Food Lion. Brian loved to hunt, fish, and ride his motorcycle in his spare time. He lived in Idaho, then moved to North Carolina 36 years ago.
Those left to cherish his memory are his beloved wife of 33 years, Danna Lynn Harris Martin of Statesville; son, Joseph Wayne Martin (Vonnie) of Statesville; brothers, Keith Wayne Martin of Statesville and Milton Martin of Idaho; sister, Ramona Martin of Alaska; and grandchildren, Damion Scott Martin and Anabelle Sage Martin.
Due to the COVID-19 restrictions, the family will not have a service at this time. If you would like to send condolences to the family, please visit https://www.reavisfhstatesville.com/obituary/Brian-Martin.
Reavis Funeral Home will be serving the family.