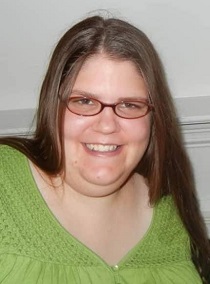 Catherine Elizabeth Miller, 33, of Statesville, N.C., passed away at home on Saturday, October 17, 2020. Catherine was born August 31, 1987, in Statesville. She is survived by her parents, Tony Ray and Deborah Kay Carper Miller of Statesville.
She was a graduate of Statesville High School, Mitchell Community College and Gardner Webb University. Catherine followed in her mother's footsteps, working as a Registered Nurse.
In addition to her parents, she is survived by a sister, Lisa Kay Miller Hillgen (Jason), and a niece, Isabella "Bella" Grace Hillgen, of Charlotte.
Catherine had a tough-as-nails, hard outer shell and "I don't care" attitude, but she had a soft heart and cared deeply about the people and things that were important in her life. She had a thoughtful side and would often bring her friends and family things she knew they would like, constantly spoiling her niece, Bella. She frequently shared inspiring quotes, funny memes/videos and photos of flowers or beautiful sunsets. She was absolutely obsessed with jewelry, particularly earrings and antique costume jewelry. She had a huge collection of movies and enjoyed various genres of music. She loved spending time at the beach, collecting shells, or in the mountains, enjoying the scenery. She also was very fond of attending festivals, holiday-themed events and concerts. She and her Mom were avid thrift shoppers and would wake up early on many a weekend morning, always shopping for deals. She had a sweet tooth and could point you toward all the best bakeries for miles around. She didn't have any pets of her own, but she adored her sister's fur babies. She liked to visit farms, zoos and animal encounters. She always had a special adoration of raccoons, sea turtles and owls.
In lieu of flowers, the family requests donations to the American Heart Association or Humane Society.
A private family service will be held at Iredell Memorial Gardens.
Online condolences may be made to the family at www.troutmanfuneralhome.com.
Troutman Funeral Home is serving the family.