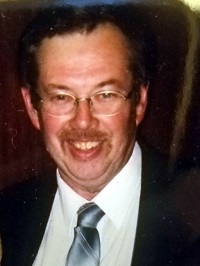 David Edward Scott Jr., 72, of Statesville, N.C., passed away at his residence on Monday, June 29, 2020. A native of Providence County, Rhode Island, he was born on February 23, 1948 to the late David Edward Scott, Sr. and Helen Frances Mather Scott. He retired as a printer and was of the Catholic faith.
Surviving Mr. Scott is his wife of 47 years, Lynne Mary Rivard Scott; his children, David Edward Scott III and his wife Kim Herbert-Scott of Woonsocket, R.I., Kristen Lee Scott of Pawtucket, R.I., and Jason Michael Scott of Pawtucket, R.I.. He is also survived by two grandchildren, Taela Victoria Scott of Pawtucket and Alex Michael Scott of Woonsocket. A special cousin, Donald Scott of Pawtucket, also survives him.
A memorial service will be held at a later date.
Memorials may be made in Mr. Scott's memory to The St. Jude Affiliate Clinic at Novant Health Hemby Children's Hospital; 301 Hawthorne Lane, Suite 100, Charlotte, NC 28204.
Bunch-Johnson Funeral Home is serving the family.