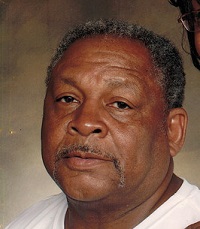 David Mott, who was affectionately called "Shorty," was born on December 1, 1947, and was the son of the late Barnez Summers and Bernice Mott Brown. He departed this life on Monday, November 16, 2020, at Iredell Memorial Hospital following a brief illness.
He was a graduate of Morningside High School and was employed by the City of Statesville as a Truck Driver. He was a member of Bethlehem Holiness Church.
In addition to his parents, he was preceded in death by a daughter, Meshia Howard; his grandparents, Overseer Naomi Mott and James Mott; and uncles, Thomas Dalton Mott and Franklin Mott. He was united in marriage to Natalie Dunlap Mott, who survives.
He leaves to cherish his precious memory his loving and devoted wife, Natalie Dunlap Mott of the home; his children, Tony Moten, Tim (Alisha) Moten, and Merio (Shameka) Caldwell, all of Statesville, David Samuel (Jennifer) Saddler of Winston-Salem and DaShonn Knox of Charlotte; three sisters, Lois Dawkins and Saundra Summers, both of Statesville, and Rosetta Smyre of Harmony; thirty grandchildren; ten great grandchildren; his aunts and uncles, Linda Hammons, Furman (Ann) Mott and Samuel (Gay) Mott, all of Statesville; his father-in-law and mother-in-law, Nathaniel Dunlap Sr. and Joann White Dunlap; brothers-in-law and sisters-in-law; Steven (Monica) Dunlap of Charlotte, Diarra Dunlap of Nebraska, Shawn Jones of Springfield, Mass., Ryan Jones of Charlotte, Alfreida Dunlap of Greensboro, Tonya Dunlap (James) Troublefield, Cassandra D. Haberern (Ross) and Sheila Rousseau, all of Statesville; and a host of cousins, other relatives, The Bethlehem Holiness Church Family and friends.
Celebration of Life Services will be conducted Sunday, November 22, 2020, at 1 p.m. at Rutledge and Bigham Funeral Home. Bishop Deborah Wills will officiate and Bishop Wilford Walls will eulogize and burial will follow in the St. Joseph Baptist Church Cemetery.
Visit the Book of Memories for Mr. Mott at www.rutledgeandbigham.com. Rutledge and Bigham Funeral Home is serving the family.