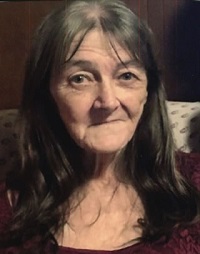 Deborah "Debi" Sue Meissner Coffey, 61, of Stony Point, N.C., passed away on Friday, May 8, 2020, at the Gordon Hospice House. She was born on Thursday, July 24, 1958, in Cleveland County, Oklahoma to the late Billy J. Meissner and Frankie Elnora Vaughn Meissner.
In addition to her parents, Debi was preceded in death by her second husband, Johnny Coffey; one son, Jason Conklin; and one daughter, Beth Conklin.
Debi is survived by her husband, Tony Edward Michael, of the home; two sons, Jerry Coffey of Hiddenite and and Steven Conklin (Tamara) of Ellendale; four daughters, Lori Coffey (Michael) of Hiddenite, Crystal Conklin of the home, Misty Fox (Michael) of Statesville, and Chrissy White (Tom) of Tennessee; four sisters, Mary, Joanne, Denise, and Trish; and four grandchildren, Anthony Conklin, Chloe Lucas, Savannah Conklin, and Aaron Conklin.
Services will be held at a later date.
Chapman Funeral Home is serving the family.