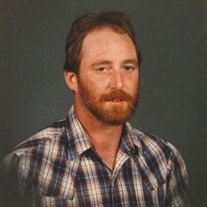 Dennis "Keith" Hartline, 61, of Statesville, N.C., passed away Sunday, October 11, 2020, at Iredell Memorial Hospital. He was born Wednesday, July 29, 1959, in Iredell County to the late James Moffet Hartline and Ruby Nell Levan. Keith worked as an auto mechanic, and he loved the beach and NASCAR.
Keith is survived by his daughter, Laura Hartline, and one brother, Mark Hartline, both of Statesville, along with one granddaughter, Lilly Carter, and niece and nephew, Hannah and Matthew Hartline.
A Memorial Service will be conducted at 3 p.m. on Friday, October 16, 2020, at Chapman Funeral Home. Rev. Mitcell Rash will officiate. The family will receive friends prior to the service from 2 to 3 p.m at the funeral home.
Memorials may be given to the Keith Hartline fund, Chapman Funeral Home, 158 Stony Point School Road, Stony Point, NC 28678.
Chapman Funeral Home is serving the family.