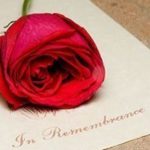 Dennis Wade Dobbins, 59, of Hamptonville, N.C., died January 20, 2020, at Mountain Valley Hospice of Yadkinville.
Dennis was born October 10, 1960, in Orange County, Fla., a son of the late Robert Dobbins and Billie (Gentry) Dobbins.
Dennis attended Surry Community College, where he earned an associate degree. Dennis served his country in the National Guard. He worked for Yadkin County EMS and also at Unifi Industrial. Dennis attended Way of Life Full Gospel Tabernacle Church. He enjoyed fishing, painting, traveling, quilting, putting model cars together, and fixing stuff. Dennis stayed busy even when he didn't feel up to it.
Survivors include his loving wife Regina Faye (Groce) Dobbins; son Robert Dobbins (Kerri) of Thurmond, N.C.; daughter Michelle Adams (Dugan) of Courtney, N.C.; brother, Robert "Buddy" Dobbins (Sandy) of Lincolnton, N.C., sisters, Linda Banks (Jimmy) of Homosassa Springs, Fla., Jeanie Marion Zane of Homosassa Springs, Fla., Brenda Carbajal of Delane, Fla., Angela Dorsey (Gary) of Murrells Inlet, S.C.; and grandchildren, Zach Wade Dobbins, Jaylee Grace Southard, Easton Reece Dobbins, and Gemma Sue Dobbins.
Memorial service will be held 4 p.m. on Saturday, January 25, 2020, at Mackie Sinclair Hawkins Funeral Home of Yadkinville, N.C., with Pastor James Mahan, Rev. Tim Perdue, Rev. Aubrey Casstevens, Rev. Ralph Casstevens, Rev. Nona Hamby officiating.
Mackie Sinclair Hawkins Funeral Home is honored to serve the family.