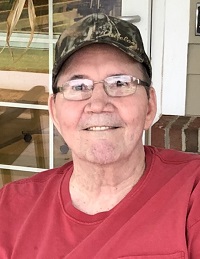 Donald Rickey "Rick" Pennell, 67 of Troutman, N.C., passed away Tuesday, February 18, 2020, at Autumn Care under the care of Iredell County Hospice.
Born February 29, 1952, in Hickory, N.C., he was the son of late Robert Doughton Pennell and Marie St. Clair Berry. Rick was a member of Troutman Baptist Church and the Baptist Men's Group. He retired from South Florida Hedging and Topping and enjoyed hunting, fishing and air boating.
In addition to his parents, he was preceded in death by a sister, Sylvia Pennell, at age 2, and a brother as an infant.
Rick is survived by his wife, Cindy Bancroft Pennell; a son, Bryon Pennell of Fort Pierce, Fla.; a step-son, Adam Stockman and wife Christine of Mooresville, N.C.; a step-daughter, Vicki Weed and husband Harvey of Montgomery, N.Y.; two grandsons, Jake and Mason Weed, both of Montgomery, N.Y.; two granddaughters, Madison and Alexandria Stockman of Mooresville, N.C.; a sister, Denise P. Fountain and husband Wendell of Fort Pierce, Fla.; two nieces, Gina and Kristy Fountain of Fort Pierce, Fla.; a grandniece, Hailey Oelke, and a grandnephew, Blake Oelke, both of Ft. Pierce, Fla.
A celebration of life will be held Sunday, February 23, 2020, at 3 p.m. at Troutman Baptist Church with Pastor John Johnson and Pastor Don Ingles officiating. The family will receive friends one hour prior to the service from 2 to 3 p.m.
Troutman Funeral Home is serving the family. Online condolences may be made to the family at www.troutmanfuneralhome.com.