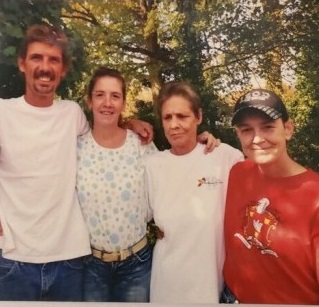 Donna Jean Williams, 50, of Salisbury, N.C., went home to be with Our Lord on February 16, 2020.
Donna was born January 23, 1970, the third child of seven children born to the late Rick and Mary (McCall) Williams.
Donna loved to go fishing. She was an outdoor person who had a natural caring spirit. She had a magnetic sense of humor that made people laugh. She was a hard worker, and had a big heart and would help anyone in need.
Survivors include a daughter Melissa Williams of Idaho; six siblings, Richard Williams of Ohio, Cynthia Nowlin of North Carolina, Ann Pendry of North Carolina, Christopher Williams of North Carolina, Glennda Brown of Virginia, Matthew Williams of North Carolina; numerous nieces, and nephews, aunts, and uncles. Special people in Donna's heart include Bobbie Isaac of North Carolina and Amanda Hege of North Carolina.
Donna was preceded in death by her mother, Mary (McCall) Williams; her father, Rick Williams; and her maternal and paternal grandparents, several aunts, uncles, and cousins.
In lieu of flowers, donations may be sent to Reavis Funeral Home, 318 Davie Avenue, Statesville, NC 28677 to assist with final expenses.
Reavis Funeral Home of Statesville is honored to serve the family.