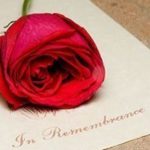 Donna Lee Cassano, 74, of Mooresville, N.C, passed away on Saturday, June 13, 2020, at Lake Norman Regional Medical Center in Mooresville.
Born December 3, 1945, in Bay Shore, N.Y., she was a daughter of the late Lee Joseph Anderson Sr. and Dorothy Harris Anderson. Mrs. Cassano was formerly an office manager for an airline.
She was preceded in death by siblings, Thomas Harry and Robert Anderson and Patricia Anderson. She is survived by her sons, Gary Vincent Cassano and Kevin (Susan) Cassano; grandchildren, Nicolette Cassano, Olivia Cassano, Ryan Smith, Melissa Smith and Justin Cassano; great grandchildren, Lillian Elder, Ivy Vega, Abigail Smith, Emma Morran and Ella Smith; siblings, Lee (Bridget) Anderson Jr., Debra Anderson, Michael Anderson, Roy (Debra) Anderson, Denise (Edward) Naab and Tracey McDonald; sisters-in-law, Elizabeth Anderson and Ellen Anderson; numerous nieces and nephews.
The family will receive friends from 5 to 8 p.m. on Wednesday, June 17, 2020, at Cavin-Cook Funeral Home, Mooresville, with a prayer service at 7 p.m. with Father Mark Lawlor officiating.
Cavin-Cook Funeral Home, Mooresville, is serving the Cassano family. Condolences may be made to the family at www.cavin-cook.com.