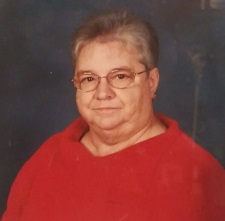 Mrs. Doris Elizabeth Harrold Blankenship, 72, of Statesville, N.C., passed away on Tuesday, May 26, 2020, at Iredell Memorial Hospital.
Mrs. Blankenship was born February 23, 1948 in Wilkes County, N.C., and was the daughter of the late Ranzie and Ella Myers Harrold. She was a graduate of N. Wilkes High School and Davis Hospital Nursing Program. On May 27, 1972, she married Johnny Edwin Blankenship, who survives, and they had two children.
She was a registered nurse at Iredell Memorial Hospital for 18 years, director of Nursing at Hill Haven for six years, and was in charge of the CAT Program in Davie County recently.
In addition to her husband, she is survived by two sons, Gerald Blankenship of Statesville and Larry Blankenship (Sherry) of Statesville; three grandchildren, Sarah, Andrew and Ethan Blankenship and one brother, Kenneth Harrold of Mt. Airy.
Memorial services will be held at a later date.
Troutman Funeral Home is serving the family of Mrs. Doris Blankenship.