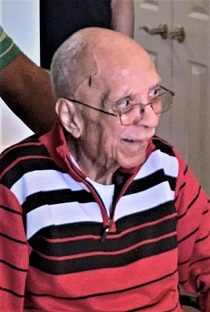 Earl Theodore "Ted" Beam Jr., a proud descendant of the Banneker family of Ellicott City, Md., whose best known member was Benjamin Banneker, passed from this life on Saturday, September 5, 2020, in Statesville, N.C. He was 91 years old.
Ted was born in Covington, Ky., on July 25, 1929, the only child of Earl Theodore Beam Sr. and Allena Davis Beam. The family also lived for a time in Cincinnati, Ohio, before settling in Washington, D.C., when Ted was a young teen. He attended Banneker Junior High and Dunbar High School, where he played basketball among the greats of the game. He was a graduate of Miner Teachers College (bachelors) and the University of Massachusetts at Amherst (masters). He was a lifelong member of Kappa Alpha Psi Fraternity.
During his long career with the District of Columbia Public Schools, Ted served as a teacher and as principal of Spingarn Stay Evening School. He pioneered reforms to mathematics instruction as part of the Innovation Team of the Model Cities Division, providing curriculum development and training for scores of fellow educators.
He was a connoisseur of ice cream, classic jazz, a good laugh, and sports. He golfed, played tennis, and bowled. But his greatest love was basketball. His friends used to joke that he would buy a ticket to watch the kindergarten play the first grade. But really he preferred college ball and the WNBA. Of course, the Mystics were his favorite.
And he could sing.
Sports and music and education may seem unrelated, until you realize that Ted appreciated intellect, however it was expressed: physically, cerebrally, or by intuition. He appreciated and admired body knowledge — math that lives in the genes and the muscles, informing the perfect arc of a three-pointer. The toddler's simple understanding of more and less. The visceral, neural knowledge of how much energy to expend to win a race, solve an equation, scat a scale. Math, and music, and motion — all energies, all interrelated, yet energies and intelligences of their own. The way the top of the free throw lane key is shaped like a protractor, and the symmetry of that circle and the others on the court. Perhaps he was a synesthete who heard the trajectory of the golf or tennis ball as it was hit, or who saw broken chords become algorithms. In his head the tendons of elite athletes were the strings of the bass, the reverberation of the saxophone's reed, the unique vibrato of Sarah Vaughn. It was music, it was math, it was sport, it was one.
Ted left this life peacefully, in his sleep, in the early morning hours of Saturday, September 5, 2020, from complications of non-COVID related pneumonia. He was predeceased by his parents and infant granddaughter, Jenna Noelle Perry. His survivors include cousins Grace (Charles) Hansborough and Patricia Cypress; daughters Teddi (Bill) Beam-Conroy and Lisa (Michael) Perry; grandchildren Karl (Gabriele) and Andrea (Anthony) Bachhuber-Beam, Daniel (Ceylan) and Gabriel Conroy-Beam, Alana, Michael II, and Christian Perry; four great-grandchildren, numerous extended family and lifelong friends, especially Lyn Henley.
In lieu of flowers, the family suggests donations in his honor to Kappa Alpha Psi's Room to Read, the NAACP Legal Defense and Educational Fund, or the United Negro College Fund.
No services are planned at this time.
Rutledge and Bigham Funeral Home is serving the family.