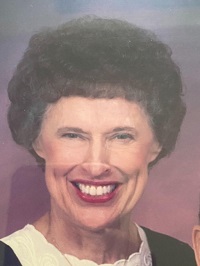 Elizabeth Ann Steele Campbell, 82, of Statesville, N.C., passed away Sunday, June 21, 2020, at her residence.
Born in Iredell County on March 31, 1938, she was the daughter of the late Lonnie Knox Steele and Edith Crouch Steele.
In addition to her parents, she was preceded in death by her husband, Allen D. Campbell; two sons, Bradley Scott Hummel and Brent Lee Campbell; and one brother, Richard Hugh Steele.
Mrs. Campbell spent many years with the Iredell-Statesville Schools as a teacher. She loved spending time with all her students. She enjoyed volunteering, writing and reminiscing at Statesville Place. She was a gifted poetry writer, she loved square dancing, and was a member of the NC Poetry Society, a board member of Friends of Iredell County Library, and a member of Firth Creek Presbyterian Church.
Elizabeth cherished her family and friends, and will be remembered by her brothers, James Lonnie "Jimmy" Steele (Beckye), John Franklin "Frank" Steele, William Charles "Bill" Steele (Paula) and Robert Ninian Steele (Ann); her sister, Deborah Karen "Debbie" Church (Mac); nieces; and nephew, Julie Steele, Kim Smith, Karen Mayhew, Robin Joiner, Heather Ainsley, Dana Kelly Hall and Jeff Steele.She is further survived by sister-in-law, Marie Steele.
In addition, she is survived by her step-children, Mack Allen Campbell (Pam), James Forsyth Campbell (Leslie) and Janet Lynn Powell.
The family will receive friends Wednesday, June 24, 2020, from 9:30 to 10:30 a.m. at Fifth Creek Presbyterian Church with the service beginning at 10:30 a.m. with Rev. John Milholland officiating. All the services will be held outdoors so social distancing may be maintained. Burial will follow in the church cemetery.
The family like to extend their appreciation to Gloria Anderson, Sandy Dewess, Marge Miller, Caree Mooe, Carolyn Gantt, and Macee York for their exceptional care and love shown to Mrs. Campbell.
In lieu of flowers, memorial donations may be made to Fifth Creek Presbyterian Church, 1547 Mocksville Highway Statesville, NC 28625 or to Hospice of Iredell County, 2347 Simonton Road Statesville, NC 28625.
Online condolences may be left for the family at www.bunchjohnsonfuneralhome.com.
Bunch-Johnson Funeral Home is honored to be serving the Campbell family.