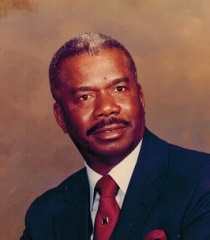 Emanuel "Dag" Lackey was born on November 26, 1929, to the late Jacob Holberth and Ella Belle "Patsy" Lackey in Baltimore City, Md. He entered into eternal rest Monday, September 7, 2020, at the Gordon Hospice House in Statesville, N.C., following a period of declining health.
After his mother passed at an early age, he was raised by his late great-aunt Mollie Lackey (Revere) Tuck. When he lived with Mollie Tuck, he acquired the last name Tuck and was fondly called "Dag." After the death of his Aunt Mollie, Mollie's children, the late Viola "Prin" Tuck (Ervin) Blackwell and Elizabeth "Sis" Tuck (Robert) Chambers continued to raise "Dag" as their sibling. He was preceded in death by his maternal grandparents, Mallie and Mammie Houpe Lackey; a grandson, Roderick "Roddy" Davis; and a nephew, William "Chico" Blackwell Jr.
Dag retired from the Iredell-Statesville School System after many years as a dedicated custodian, He was known throughout the community as a gentle soft-spoken spirit. His taste for fine cars and attire was exquisite. He provided a social place for the black community to enjoy, music, spirits and good times. He lived a long life with no regrets.
Emanuel's lineage with the late Nellie Mozer Davis are Aaron Emanuel Davis (aka Ameen Abdullah Rasool) and Nelda Lee Davis, both of Statesville; grandchildren, Natasha Unee' (Sammy) Lowe, Aprile Nichole Strickland, Ranelle Nashay Davis and Al-hajj Malik Sherrill, all of Statesville; great-grandchildren, Nicklaus Javon Lowe, Nekohl Emon Lowe, Ronekia Shavon Parks, A'meiyon Je'hahj Sherrill, Dakhia Unae Rabess and Derrick Lamont Murdock III; nieces, Margaret Louise (Woodrow) Boney, Janice Patricia (Author) Word, and Gwendolyn Tammy (Lawrence) Blackwell Zantt Sr.; nephews, James Emanuel "Jimmie" Blackwell and Alfred Lee "Chuckie" Blackwell; and a host of great nephews, great nieces, cousins, other family members and special friends.
Dag will be missed by many here at his earthly home, but he is now rejoicing in the arms of Our Lord & Savior Jesus Christ when he exchanged labor for reward in the Master's Kingdom.
Rutledge and Bigham Funeral Home is serving the family.