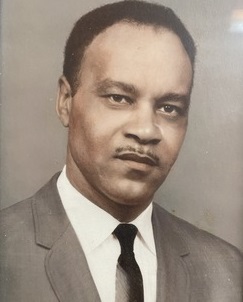 Mr. Flake Smith, affectionately known as "Jack", was born in Iredell County on January 8, 1929, and was the son of the late Charles and Addie Feimster Smith. He departed this life on Friday, April 17, 2020, at his home in New York.
He graduated from Unity High School and served in the U.S. Army and was honorably discharged. He was a member of the Good Shepard Lutheran Church in Queens, N.Y., where he served as treasurer. He later joined Allen AME Church in Queens, where he served faithfully until his death. He worked at Associates Cuts Flower Shop for twenty years, and for a number of years, he owned and operated a Limousine Service with Al Morrison, his best friend.
Flake loved the Yankees, and he also enjoyed cooking Sunday dinner, and had a green thumb when it came to plants and yard work.
In addition to his parents, he was preceded in death by a son, Flake "Kim" Smith Jr.; six sisters, Macy, Blanche, Mary, Rachael, Pauline and Evelyn; five brothers, James, Horace, Bill, Rayford and Raymond. He was formerly married to Furrell Morrison, who preceded him in death.
He leaves to cherish the memory of his life his sons, Gregory C. Smith and Christopher C. Smith, both of the home; three grandchildren, Anya Smith, Christopher Hargrove and Deanne Johnson; two great grandchildren, Charles Johnson and Cedric Johnson; a sister-in-law, Emma Jean Morrison Huggins; and a host of nieces, nephews, cousins, other relatives and friends.
Celebration of Life Services were conducted on Friday, May 1, 2020, with Reverend James Ramseur officiating. Burial followed in the Freedom Presbyterian Church Cemetery in Statesville, N.C.
Rutledge & Bigham Funeral Home is serving the family.