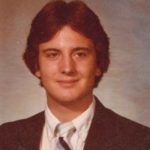 Freddie Douglas "Doug" Leazer, 54, of Mooresville, N.C., passed away on Monday, June 15, 2020, at his residence.
He was born on December 29, 1965, in Iredell County, N.C., to Fred and Brenda Kistler Leazer. Doug was a 1984 graduate of Mooresville High School.
He was preceded in death by his maternal grandparents, Mack and Julia Kistler; and paternal grandmother, Sarah Nantz Compton.
In addition to his parents, he is survived by his sister, Angela McConnell; paternal grandfather, Jake Compton; nephews, Nathan and Sam; and numerous aunts and uncles.
No services will be held at this time.
In lieu of flowers, memorials may be made to John Hagee Ministries, P.O. Box 1400, San Antonio, TX 78295 or www.jhm.org.
Cavin-Cook Funeral Home & Crematory, Mooresville, is serving the Leazer family. Condolences may be made to the family at www.cavin-cook.com.