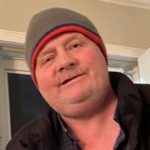 Garry Alan Tilley, 61, of Statesville, N.C., died Thursday, May 7, 2020, at his residence. He was born in Iredell County on January 23, 1959, to Margaret "Pearl" Church Tilley and the late Johnnie M. Tilley.
Garry had two passions in his life: music and his three granddaughters. Music was Garry's life; it flowed from his soul like the keys he played on the piano or the strings on his guitar. He was extremely talented and could play any instrument. He was a lifelong professional musician and toured the country for many years. He accompanied the music with a beautiful singing voice. He twice played the Grand Old Opry in Nashville, Tennessee, and once opened for Earnest Tubb in San Antonio, Texas. He played in and formed many bands over the course of his life, including playing keyboards in the legendary local Rock-n-Roll band, "The Franklin Hammer Band" in the early 1980s. He formed and led the Tomm Doollee Band (after the local Confederate Veteran who was hung in Statesville), playing bluegrass. The Tomm Doolle Band played 20 consecutive years at Mayberry Days in Mount Airy, N.C., including this past September. Garry and his Tomm Doollee Band also played at the Union Grove Fiddlers Convention. Garry entertained and mesmerized fans (and family) in both Rock-n-Roll and Bluegrass over the course of his life. Garry was the last voice many people heard, as he sang for countless funerals, honoring people's memory with the beautiful Vince Gill song, "Go rest high on that mountain."
Through family videos, Garry will sing the songs for his own funeral. He was the best! In his early years, Garry was a test pilot for the local Balloon Works Compan, testing and developing equipment that is now standard operating and safety equipment in the hot air balloon industry. He suffered a career-ending injury when one of the test balloons fell hundreds of feet through the sky and crashed hard.
Garry was also a well-known radio broadcaster, working in the early years of local Statesville stations, WSIC and WAME on the AM dial. He is the former owner and operator of WDSL 1520AM in Mocksville, N.C. Garry was also a life-long exterminator continuing in the family business, Tilley Pest Control.
He also impacted young people's lives, giving his time and talents to coach baseball and soccer. He coached at the YMCA, Union Grove, Ebenezer, Central, Harmony, and North Iredell High School. He won a state championship with his travel soccer team in 1997, and as the head coach at North Iredell High School, led the soccer team to the State Playoffs in the fall of 1996. Garry was also a passionate Dale Earnhardt fan and he loved the North Carolina Tar Heels.
Garry's greatest love was his family, and primarily his three granddaughters who referred to him as their "Happy Pappy," Garry chose this name. Garry's purest smiles were times with his granddaughters. Garry's granddaughters brought out the loving, sweet, and tender side of him, and they loved dearly their Happy Pappy.
Garry was a graduate of North Iredell High School, Wilkes Community College, studied broadcasting at the University of Tennessee at Knoxville, and music education at the University of North Carolina-Greensboro.
Those left to cherish his memory are his wife of 42 years, Kay Marlow Tilley; three children, Matthew Tilley and Laura Dean, Jessica Tilley Hicks and special friend, Larry Thompson, and Capt. John Tilley (US Army) and wife, Jenn – better known as "Doc" by Garry. He is also survived by three granddaughters, Margaret Anne "Maggie" Tilley, Katherine Grace "Katie Grace" Tilley, and Frances Caroline "Itsy Bitsy" Tilley; his mother, Margaret Pearl Tilley; a sister, Susie Jordan and husband David; nephews, Bradley Jordan (Christina) and Blake Jordan; his mother-in-law, Helen Reavis (proceeded in death by his father-in-law the late Bill Reavis); and all his beloved dogs, Little Red, Frinkles, Elvis, Twinkle Toes and especially Little Andy, and "grand-pups" Pancho and Lefty. Garry will be missed by all who knew and loved him.
A Memorial Service will be held on Saturday, May 16, 2020, at Mt. Sinai Evangelical Methodist Church at 10 a.m. with the Reverend Mike Kilpatrick officiating. The family will visit with family and friends Friday evening, May 15, 2020, at Nicholson Funeral Home from 5:30 to 8 p.m. COVID-19 safety measures are requested.
Nicholson Funeral Home is serving the family.