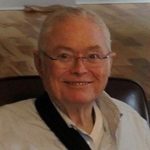 Harding Winslow Rogers Jr., DDS, 83, of Mooresville, N.C., passed away on Thursday, June 25, 2020.
Born October 1, 1936, in Mooresville, he was the son of the late Harding Winslow Rogers Sr. and Mary Agnes McNeely Rogers and is survived by his brother Bryant Kilpatrick Rogers. Immediate family surviving are his wife Peggy Mott Rogers of 62 wonderful years. Surviving also are his daughter, Mary Vivian Rogers-Cannon and husband Dylan; son Harding "Winslow" Rogers III and wife Laura; and grandchildren Beth and Doug Cannon, and Vivian Rogers.
Dr. Rogers was born and raised on Main Street in Mooresville. He graduated from Davidson College and the University of North Carolina School of Dentistry. He served his country in the Navy and then he and Peggy returned to Mooresville to start a practice and raise their family. Dr. Rogers practiced for 34 years as a general dentist, where he was admired for his clinical excellence and loved by his patients and staff.
Other passions in his life were his farm, his family and his fishing buddies. His farm is where he raised beef cattle and brought his children up knowing the dignity of doing things correctly and the glory of an honest day's work. Times with family and friends working on the farm with us bring memories of much laughter and much more sweat! His fishing and hunting trips with his buddies were precious and relaxing! He touched the lives of many people through his concern for everyone's well-being, as well as his silent benevolences.
He was a lifelong member of the First Presbyterian Church of Mooresville, where he served as Deacon was Moderator of the board of deacons; Stephen Minister and Stephen Ministry leader; and multiple years as president of the men's Bible class.
In his civic life, Dr. Rogers was president of the Mooresville Rotary club, a Masonic Mason, as well as a founding member of the DIFF club.
A Celebration of Life will be held outside at 7 p.m. on Saturday, June 27, at his home. All safety guidelines will be followed.
In lieu of flowers, please send memorials to the Oxford children's orphanage in Oxford North Carolina, https://mhc-oxford.org/.
Cavin-Cook Funeral Home & Crematory, Mooresville, is serving the Rogers family. Condolences may be made to the family at www.cavin-cook.com.