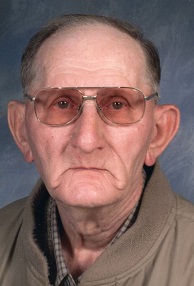 Harold Clay Galliher, 91, of Union Grove, N.C., passed away Sunday, February 9, 2020, at Autumn Care of Statesville.
Mr. Galliher was born October 7, 1928, in Harmony and was the son of the late Tobias and Jettie Lee Galliher. He graduated from Harmony School in 1948 and retired from Kewaunee Scientific Corporation. He attended Taylor Springs Baptist Church in Union Grove. Harold was loved by all who knew him and enjoyed visiting and finding a good bargain at the flea market with his friends.
He found joy and comfort listening to the local bluegrass and gospel musicians. As an avid gardener, he shared the fruits of labor with his family and friends.
He is survived by one sister, Etta Weatherman, Cary, and several nieces and nephews. He was preceded in death by three brothers, Dale, Tobias Jr., and Clyde; and three sisters Hazel Greene, Alene Gregory, and Ruby Templeton.
Funeral Services will be held at 2 p.m. on Wednesday, February 12, at Bunch-Johnson Funeral Home with the Rev. Carl Williams officiating. Burial will follow at Mt. Bethel Church cemetery, Harmony. The family will receive friends prior to the funeral service from 1 to 2 p.m.
Memorials may be made to Hospice and Palliative Care of Iredell County, 2347 Simonton Road, Statesville, NC 28265.
Bunch-Johnson Funeral Home is serving the family. Fond memories and condolences may be left at www.bunchjohnsonfuneralhome.com.