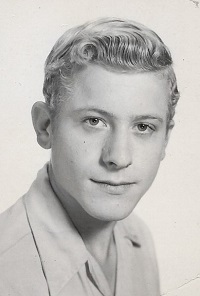 On November 5, 2020, Hugh Albert Shaver was called home to be with his Lord and Savior.
Mr. Shaver was born May 2, 1937, and was the second oldest of four siblings. He attended the Iredell County School System and graduated from Troutman High School in 1955. Once he and his three siblings graduated High School, they and their parents were presented an award for all four children not missing a single day of school from first to 12th grade. On November 23,1961, he married the love of his life, Shelby Knight Shaver, who passed away on March 5, 1996.
Albert spent much of his early years working in the family businesses. His father established in the early 1940s A.L. Shaver and Sons and Shaver Brothers Stool and Novelty, later known as Shaver Brothers Stool Company Inc., after making wooden doll furniture and novelty items for the tourist trade in Cherokee and other Appalachian communities. He later become a manufacturer and supplier of Shaker-type furniture to many national brand merchants.
Never the one for sitting long, Albert went to work for Tarheel Lumber Company after the sale of the family business in 1987. Here, he sincerely enjoyed seeing and serving some of Iredell's finest builders and carpenters. Some were old friends of his father, who was also a home builder. Being the social type that he was, Albert become affectionately known as "Alfie" to several. Mr. Shaver was a member of Statesville First Wesleyan Church.
Mr. Shaver is survived by two sons, Randy Shaver of Statesville and James "Jimbo" Shaver of Statesville; one grandson, Jon Hugh (Dakota) Shaver (Kendale) of Statesville; one brother, Richard "Jimbo" Shaver (Judy) of Cleveland; and one sister, Barbara Cothren of Statesville, along with several beloved nieces and nephews. In addition to his wife and parents, he was preceded in death by his grandparents, Arlie Letcher Shaver and (Miss) Jenny Thornburg Shaver; one brother, Bobby Eugene Shaver; two nephews, Craig Shaver and Bradley Shaver; and one great niece, Madison Shaver.
Funeral Service will be held at 3 p.m. on Monday, November 9, 2020, in the Troutman Funeral Home Chapel with Rev. Mike Kilpatrick of the Lighthouse Independent Methodist Church officiating. Burial will follow at the Old Mausoleum of Iredell Memorial Gardens Cemetery. The body will lie in state from 2 to 4 p.m. at Troutman Funeral Home on Sunday, November 8, 2020. The family will be present to receive friends from 2 to 4 p.m.
Memorials can be made to the Lighthouse Independent church address or Hospice and Palliative Care of Iredell. Online condolences may be made to the family at www.troutmanfuneralhome.com.
Troutman Funeral Home is serving the family.