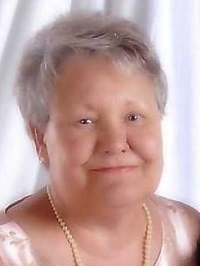 Ima Joyce Clark Rogers, 77, of Harmony, N.C., passed away Monday, July 27, 2020, at her residence.
Born in Gadsden, Ala., on October 19, 1942, she was the daughter of the late Alvin J. Clark and Pearl Marie Patterson Clark.
In addition to her parents, she was also preceded in death by a great-granddaughter, Kiley Elizabeth Reaves.
Joyce graduated from Jefferson State in Gadsden, Ala., and served two terms as mayor of Harmony.
Those left to cherish her memory are her husband, John Stephen Rogers; daughter, Eva Marie Foster and husband Ian S. Foster of Camden, N.C.; grandchildren, Kimberly N. Ryan of Camden, N.C., Sara Foster Rainey of Pearl City, Hawaii, and Ian A. Foster of Camden. N.C.; and her great-grandchildren, Lucas and Logan Reaves of Trussville, Ala.
A Celebration of Life service will be held at Harmony United Methodist Church on Friday, July 31, 2020, at 2 p.m. with Rev. Christopher Lakey officiating.
Online condolences may be left for the family at www.bunchjohnsonfuneralhome.com.
Bunch-Johnson Funeral Home is honored to be serving the Rogers family.