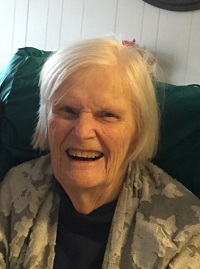 Janet Buchanan Heitmann, 87, passed away on Tuesday, July 28, 2020, at Autumn Care of Statesville, N.C.
Mrs. Heitmann was born January 28, 1933, in Weymouth, Mass., and was the daughter of the late Douglas Riley Buchanan and Rosamond Perry Buchanan. She graduated from Weymouth High School and Simmons College in Boston, Mass., with a BS in Nursing. In 1955, she married the late Roald Heitmann and they had two children. She began her career as a Nursing Instructor at Simmons College and Quincy City Hospital School of Nursing in Ouincy, Mass., later becoming a RN Coordinator in Newport News, Va.; a Nurse Manager at the VA Medical Center in Brockton, Mass.; and later retired in 1990 as a Coordinator at the VA in Charleston, S.C. She enjoyed tennis, sailing, golf, arts & crafts, reading, traveling and playing in card groups.
She is survived by one son, Kurt Douglas Heitmann (Gail Donnelly) of Pawtucket, R.I.; daughter, Arna H. Deter (John) of Statesville; five grandchildren, Ian, Tyler, Caleigh Heitmann, Pierce and Buchanan Deter; along with two great grandchildren, Natalie Ann and Rubee Jean Heitmann.
In addition to her husband and parents, she was preceded in death by one sister, Betsy Buchanan Connolly.
A private family service will be held at a later date.
Memorials may be made to Trinity Episcopal Church in Statesville, N.C., and online condolences may be sent to the family at www.troutmanfuneralhome.com.
The family is thankful for all the care and love shown from the Staff at Autumn Care of Statesville.
Troutman Funeral Home is serving the family.