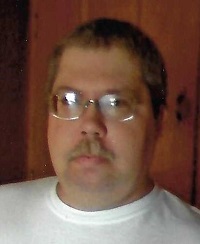 Jeffrey Stuart Absher, 55, of Harmony, N.C., passed away on Monday, August 17, 2020, at his residence. Born in Wilkes County on August 27, 1964, he was the son of Arlie C. Absher and the late Mary Maxine Taylor Absher.
In addition to his mother, he was preceded in death by his step-mother, Alice Church Absher.
Jeffrey worked at the Napa Auto Parts store in Harmony and was a member of Fairmount United Methodist Church, where he sang in a quartet. He enjoyed NASCAR racing, other sports and going out to eat. He was a member of the V-Point Ruritan Club.
Those left to cherish his memory are his father, Arlie C. Absher; brother, Joey Absher (Dawn); sister, Regina Brennan (Chris); and niece, Mary.
Jeffrey will lie in state at Bunch-Johnson Funeral Home on Saturday, August 23, 2020, from 9 a.m. to 3 p.m.
A private family service will be held in the Chapel of Bunch-Johnson Funeral Home with Rev. Lynne Lepley officiating.
The family asks that donations be sent to assist with funeral arrangements to Regina Brennan, 13212 Kennerly Drive, Huntersville, NC 28078.
Online condolences may be left for the family at www.bunchjohnsonfuneralhome.com.
Bunch-Johnson Funeral Home is honored to be serving the Absher family.