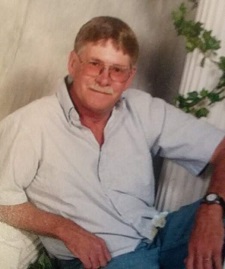 Mr. Jody Fairbanks Cook, 71, of Statesville, N.C., passed away on Tuesday, September 29, 2020, at Autumn Care of Statesville.
Mr. Cook was born May 2, 1949, in Iredell County and was the son of the late Ray and Berline Alexander Cook. He attended Iredell County schools, served in the U.S. Army and was retired from L. Gordon Iron & Metal. He loved listening to old music and his records.
He is survived by five children, Johnny Cook (Darlene) of Hickory, Tommy Cook (Jana) of Statesville, Lynn Cook Jones (Dale) of Statesville, Bradley Cook (Amanda) of Statesville, and Austin Cook of Troutman; eight grandchildren; three great grandchildren; and one sister, Sheri C. Plyler.
Graveside funeral services will be held at 11 a.m. on Friday, October 2, 2020, at Iredell Memorial Gardens. Mr. Cook will lie in state on Friday from 9 to 11 a.m. at Troutman Funeral Home.
Online condolences may be made to the family at www.troutmanfuneralhome.com.
Troutman Funeral Home is serving the family.