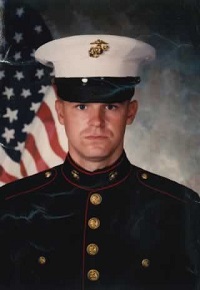 Joehann (Joe) Von Campbell, 46, of Statesville, passed away unexpectedly Friday, May 15, 2020. He was born in Iredell County on Saturday, April 27, 1974, to Vickie Paulette Campbell Hass of Statesville.
He served in the United States Marine Corps. He was employed by the Town of Maiden as a electrical supervisor.
Joe was preceded in death by one brother, Steven Hass.
In addition to his mother, Joe is survived by his wife, Jaime Glass Campbell of Catawba; one son, Tristan Blake Campbell, age 6, of Catawba; and one brother, Lee Hass, of Maine. He will be greatly missed by all his friends and family.
A Memorial service will be scheduled at a later date.
Chapman Funeral Home is serving the family.