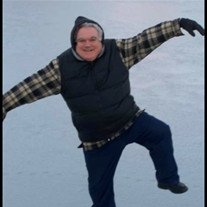 Our beloved father, John Donald Alexander, passed away October 9, 2020. He was surrounded by his three children and nine grandchildren.
He was born September 5, 1946, in Mineola, N.Y. He was preceded in death by his beloved parents, John and Irene Alexander, and brother, Kenneth Alexander. He is survived by his sister, Robin Lombardo, along with his three children, Deborah Campbell, John Alexander (Angela) and Barbara Jean Neff (Brandon); and his nine grandchildren, Alexandria, Noelle, Cole, Julia, Abigail, Jake, Joseph, Nicole and Kayla.
He was an avid seafarer who spent most of his time on or by the water. He was a generous-hearted man and gave everything he had to anyone he met, especially kindness, love and plenty of laughter. He will be truly missed by everyone who knew him. He was everyone's "Papa John." And we were happy to share him. He leaves behind a legacy of pride that is instilled in his children and grandchildren which will continue for generations.
Funeral services will be held at 4 p.m. on Sunday, October 11, 2020, at Cavin-Cook Funeral Home Chapel. The family will receive friends prior to the service from 2 to 4 p.m. at the funeral home. For those who are unable to attend the service, you may go to the following link for the live stream https://www.youtube.com/channel/UC864hAs96dTRLVVL1la0Qlw/videos?view=2&flow=list
Cavin-Cook Funeral Home, Mooresville, is serving the Alexander family. Condolences may be made to the family at www.cavin-cook.com.